Vibrant colors, excited like good times!
The swirl is a plain chipboard by Maya Road. I inked it with Versa Mark in something red color (I forgot the exact name), left it to dried before dab the Stickles evenly on the surface.
Love it? So it's good news for you.. This card is still available. Please kindly visit this link if you love to purchase it...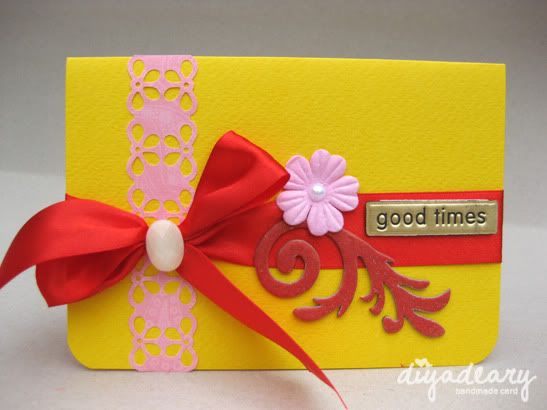 { More photos - HERE }
FS0005 - Good Times
14.5cm x 10.5cm
Horizontal folded
----------
Lots of loves,