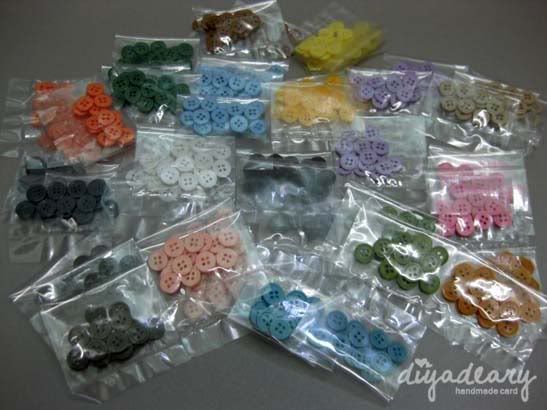 Colourful buttons for sale!
You heard us, people! *smile*
We bought too much of these buttons. And we know we will never get the chance to use all of them yet can't stop from shopping more buttons! So, before it's too late we decide to let them go to the new owner.
There are 17 colours all together. Each colours has 3 packs. It's only Rm1.20 per pack which contains of 15 pieces of 11mm buttons.
If any of you are interested, just simply click on this link -
I Want To Buy The Buttons!
P/s: Oh, finally, there are products in our store! Teeheee...
Lots of loves,